Victoria Circumcision Clinic (VCC).
Professional Circumcisions performed by Dr. Mohamed Hajoona. Experienced in providing circumcisions with minimal discomfort for males of all ages.
Location:
The Regent Medical Group in Preston VIC 3072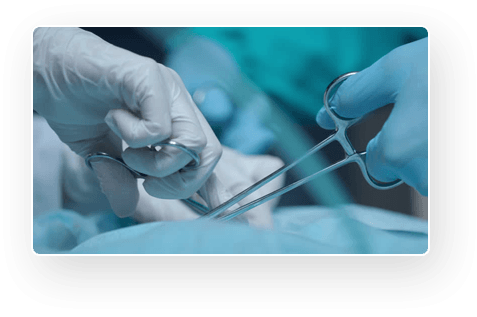 What is Circumcision?
Circumcision is the surgical removal of all or part of the foreskin (skin covering the head of the penis). The decision to be circumcised is very personal and should only be made after careful consideration. We encourage you to discuss any questions or concerns with your health-care provider.
Reasons for circumcision generally fall into three broad groups:

To treat a medical condition
To prevent future disease
To fulfill a religious/cultural tradition
For more information
At Victoria Circumcision Clinic, we provide a warm and home-like atmosphere that caters to patient's needs.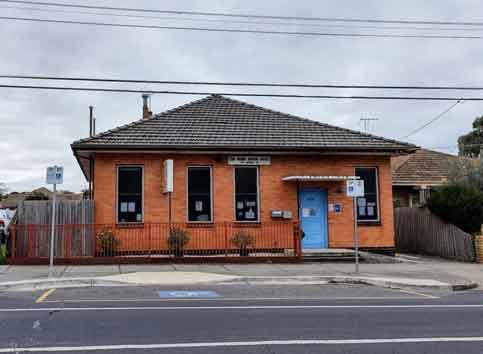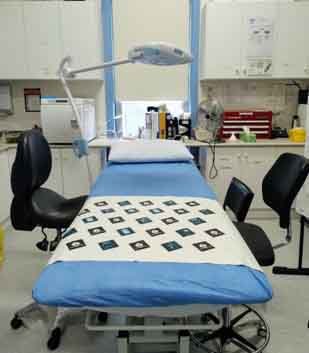 Circumcision Melbourne — Your trusted doctor for circumcision at all ages
Victoria Circumcision Clinic specialises in performing circumcisions for males of all ages in Melbourne — from newborns to older men. Your comfort is our main priority and we ensure you will receive the highest quality care and support. Circumcision is the surgical removal of the foreskin from the tip of the penis, usually for health, religious or cultural reasons. We perform a variety of circumcision procedures, depending on our patient's unique needs.
What you need to know before the procedure
Circumcision is a surgery, even if it is low risk. As such, it is important for the family to deliberate on whether they want their son to be circumcised and consider the pros and cons. Dr. Hajoona will go over all the main concerns in your consultation and will be able to answer any questions about the procedure; below are some of the most common queries we receive from our Melbourne patients and other information you may find useful for your decision.
What age is best for circumcision?
Circumcision is usually performed on babies and young boys; however, the procedure can be performed for men of all ages, including adults. That being said, newborns experience the least amount of pain from circumcision and recover faster than older patients, typically within 2 weeks. If you intend to have your son circumcised, we recommend having a consultation in the first couple of months after your child has been born. Not only will this minimise discomfort and allow him to quickly recover, but it is also the most affordable option for circumcision in Melbourne.
What are the benefits of circumcision?
Circumcision is mostly performed for religious or cultural reasons; however, there are several recorded health benefits of the procedure.
Lowers risk of urinary tract infections
Prevents phimosis (tightening of the foreskin)
Prevents balanitis (infections under the foreskin)
Lowers risk of developing penile cancer
Lower risk of sexually transmitted diseases such as HIV
Improves hygiene of penis area
What are the risks of circumcision?
Circumcision is a surgery and is not completely risk-free. Below are some of the risks that are known to be associated with the procedures; most, however, can be mitigated by having the foreskin removal performed by a Melbourne specialist like Dr Hajoona. Please feel free to reach out and speak to our professionals if you have any concerns or would like to discuss our procedures further.
Glans irritation
Bleeding or infection at the head of the penis
Lack of informed consent (for baby boys)
Circumcision methods
There are a number of effective circumcision practices in the field; in his years as a practicing surgeon, Dr Hajoona has refined his procedures to produce the best results and minimise pain and discomfort. Pain relief will be determined based on the patient and method of circumcision. Newborns will receive a local anaesthetic and may be given Sweet-ease®, a sugar-water solution that minimises any discomfort. Older men may be given stronger medication to ease any pain they experience.
Plastibell method
ShangRing
Surgical circumcision
After the procedure
Once the circumcision is finished, we will keep you or your baby for observation in our Melbourne clinic to ensure that there are no adverse effects. We will also arrange a follow-up to change the dressing, check the wound and determine if there are any problems. A little bleeding is normal after the circumcision and may be found on the gauze or underwear; however, if the bleeding doesn't stop, put pressure on the wound and seek medical attention. Swelling of the tip of the penis can also be expected and should go down in a few days. Your doctor will give you care instructions depending on your individual circumstances (age, health, etc.) before sending you home and will be on call in case of any problems. Expect the healing process to take anywhere from 2–4 weeks for infants and 4–6 weeks for older patients. For more information about proper wound care, take a look at our section, 'Caring for the Wound.'
Contact us today!
Want to find out more about whether circumcision is the right choice for you or your son? You can phone us at +61 3 9470 3155 to book an appointment or get in touch with us
here
!
Circumcision Types/Methods
Do you have a Question?
Feel free to ask us any questions before making a booking. Our reception will get back to you within 24hrs (During business hours).
Circumcision | ختان | طهور | ختنہ | SÜNNET | Obrežuvanjeto/Obrezivanje | মুসলমানি | সুন্নত খাতনা